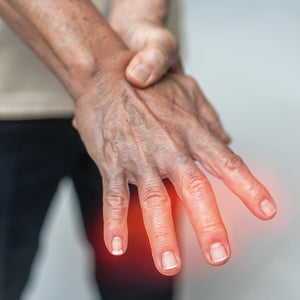 Widely available and heavily advertised in the USA for holistic nerve care and relief, sales of Nervive supplements are new to Canada (availability date here is yet to be determined). Their formulas include alpha lipoic acid and B-complex vitamins, supplements that are also available as part of other products in Canada.
Product Notes:
P&G Personal Health Care in the United States markets a number of Nervive products for nerve health and conditions related to neuropathy. Claims made by the manufacturer have not been evaluated by the US FDA.
These products were launched in 2021 in the USA. They are relatively newly licensed for sale in Canada. We have reached out to the manufacturer and will post additional information when available for sale here.
P&G sells similar products in other global markets under the name 'Neurobion,' but that brand is also unavailable for sale in Canada.
Related Reading:
Achieving Homeostasis Naturally
Reduce Pain and Inflammation with Natural Topical Analgesics
Nervive Ingredients:
Nervive Nerve Health (per tablet)
Nervive Nerve Relief
Alpha lipoic acid
Nerve Relief Herbal Blend of Turmeric (curcuma longa) rhizome extract & Ginger (Zingiber officinale) root extract
Calcium
Vitamin B6 (as pyridoxine hydrochloride)
Thiamin (as thiamin mononitrate)
Vitamin B12 (as cyanocobalamin)
Nervive Nerve Relief PM
Alpha lipoic acid
Nerve Relief PM Herbal Blend of Chamomile (Matricaria recutita L.) flower extract & Lavender (Lavendula officinalis Chaix) flower extract
Thiamin (as thiamin mononitrate)
Vitamin B6 (as pyridoxine hydrochloride)
Related Products: