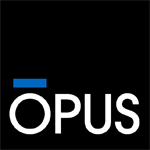 Info: Three-Part System, With Choice of Final Stage for Drinking Water, for Chlorinated Water Supplies
Info: Three-Part System, With Choice of Final Stage for Drinking Water, for Chlorinated Water Supplies
The ultimate whole house water filtration system for chlorinated municipal water supplies which have also been fluoridated, providing water free from chlorine and fluoride and 99% of many contaminants throughout the home, and drinking water free of heavy metals, and cysts with an optional nanofiltration drinking water system that filters viruses, bacteria, particulates and pharmaceutical drugs, down to .01 micron.
Product Notes:
These systems include:
1. The main Model 55 OPUS Whole House System for chlorinated water supplies, which remove the vast majority of not chlorine but also sediments and other contaminants from your water supply down to 5 microns in size.
2. The Whole House Fluoride Filtration System, which removes 99% of sodium fluoride (the fluoride that's added to municipal water supplies) using 60 pounds of Hydroxyapatite/Bone Char.
3. Your choice of one of the Freedom Panamine Special Drinking Water Systems, to be installed at the kitchen sink with their own dedicated designer faucet, to add another layer of filtration of chlorine and chloramines and sediments, and microfiltration of mercury, lead, giardia, cryptosporidium, cysts, VOCs, other contaminants at least down to 0.5 microns, in both systems; or with nanofiltration all the way down to 0.01 micron to also filter viruses, bacteria, and 85% of tested pharmaceutical drugs, in the second (Nano) version.
---
Replacement filters area available for the:
• Whole House 5 micron and 20 micron sediment filters and the
• KDF-55 with GAC filters. (Replace annually.)
Replacement filters for the Freedom Panamine Special Drinking Water Systems can be bought either individually or as part of an Annual Filter Replacement Kit.
The replacement filter for the Whole House Fluoride Filtration System is available through the same webpage the system is offered on. Its filter life is rated at 400,000 gallons, for an average of four to six years of service.
Warnings:
OPUS recommends all water/plumbing products be installed by professionals. Be sure to flush the filters in the proper order before using the whole system, as indicated in the Installation Guide (where applicable).
Unfortunately, due to their size and weight, OPUS water filters and water systems no longer qualify for free shipping; our Shipping Department will follow-up with a quote before proceeding with the order.

Product Options:

Solution 1 (to 0.5 microns) -
$2,499.95
Solution 2 (Nano, to 0.01 micron) -
$2,599.95