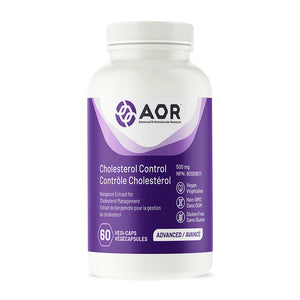 Info: 60 Vegi-Caps (500 mg Each)
Bergamot is a citrus fruit from southern Italy with a highly concentrated yet diverse flavonoid profile conferring several important benefits for cardiovascular health.
Info: 60 Vegi-Caps (500 mg Each)
Bergamot is a citrus fruit from southern Italy with a highly concentrated yet diverse flavonoid profile conferring several important benefits for cardiovascular health.
Product Notes:
Bergamot Extract for Cholesterol Management
Studies have shown that supplementation with bergamot polyphenols can reduce the total and LDL cholesterol levels in those with hyperlipidemia, and reduce plasma lipids and improve the lipoprotein profile in people with moderate hyperlipidemia.
First, bergamot has polyphenols with antioxidant properties which can help prevent the inflammation associated with vascular damage. Second, it promotes the maintenance of healthy blood sugar levels (abnormal ones can increase the risk of heart disease).
Last but not least, some of its flavonoids (melitidin and brutelidin, which are unique to it) exhibit the statin-like properties of not only reducing the amount of total cholesterol made by the liver, but they and other flavonoids in bergamot also increase the 'good' HDL levels, which help remove the 'bad' LDL cholesterol that's already in the blood.
Cholesterol's not all bad, which is why our liver produces and recycles so much of several types of it, every day: our bodies need it to encase cells in protective membranes, and to produce helpful hormones, bile acids, and vitamin D.
These types of cholesterol vary in how dense the lipoprotein 'vehicles' which carry them through the blood are, but even the low density lipoprotein (LDL) type – which is associated with forming plaque in blood vessels, narrowing the arteries, depriving certain tissues of oxygen, and other cardiovascular issues – has its uses, so eliminating that type altogether isn't the solution.
Some approaches to reducing total cholesterol production in the liver may not help remove the high LDL levels already in the system, or address another factor in excess LDL levels – glucose dysregulation, which can also increase vascular damage – and can also cause significant side effects in higher doses.
Consequently, a multi-targeted approach which may include diet and lifestyle changes as well as some combination of drugs or supplements that either reduce the production or increase the excretion of some types of cholesterol may be the best course of action.
Naming Note: This product was previously marketed as AOR Opti-Cholest / OptiCholest.
Ingredients:
Amount per Cholesterol Control capsule:
500 mg Bergamot extract (25-28% bioflavonoids)
Non-medicinal ingredients: maltodextrin, microcrystalline cellulose, silicon dioxide.
Source: Bergavit-standardized proprietary blend of bergamot.
Vegan, non-GMO, and gluten-free. AOR guarantees that all ingredients have been declared on the label; contains no: wheat, gluten, nuts, peanuts, sesame seeds, sulphites, mustard, soy, dairy, eggs, fish, shellfish or any animal byproduct.
BERGAVIT™ is a powder obtained by extracting the main flavonoids contained in the juice of bergamot (Citrus Bergamia) that grows in Calabria area (Italy).
Suggested Usage:
Adults: Take two Cholesterol Control capsules daily before a meal, or as directed by a qualified healthcare practitioner.
Warnings:
Consult a healthcare practitioner prior to using AOR Cholesterol Control if you are pregnant or breastfeeding, or if you are taking prescription medications, or if you plan to use this product beyond 4 months. Some people may experience acid reflux.
Health Canada Natural Product Number: 80069871.
Supporting Science:
"Bergamot polyphenol fraction prevents nonalcoholic fatty liver disease via stimulation of lipophagy in cafeteria diet-induced rat model of metabolic syndrome." Journal of Nutritional Biochemistry, 2015.
"Bergamot Reduces Plasma Lipids, Atherogenic Small Dense LDL, and Subclinical Atherosclerosis in Subjects with Moderate Hypercholesterolemia: A 6 Months Prospective Study." Frontiers in Pharmacology, 2016.
"Clinical application of bergamot (Citrus bergamia) for reducing high cholesterol and cardiovascular disease markers." Integrative Food, Nutrition and Metabolism, 2019.
"Hypolipemic and hypoglycaemic activity of bergamot polyphenols: from animal models to human studies." Fitoterapia, 2011.
UPC / Barcode:

624917043792