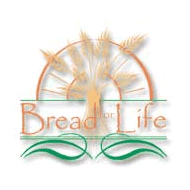 Info: Advanced 2-DVD Set; Limited Quantity Remaining
Info: Advanced 2-DVD Set; Limited Quantity Remaining
Disappointed by your initial forays or daunted by the prospect of making your own bread with an electric mixing machine? Want to learn how to get better at it, or how to make other types of breads? Beth Holland can help.
In the first DVD, Beth Holland takes you through Basic Bread Making of loaves and rolls and the use of the Electrolux DLX (also known as the Ankarsrum Assistent) and Wonder Mill machines. For those who have had trouble making bread successfully on their own, this video has been 100% effective.
As a follow-up, in the 2-DVD set, she take you through more advanced bread making of filled breads and specialty breads.
Product Notes:
About the Basic Bread Making DVD
A 45 minute video which covers how to begin using your kitchen machine; how to mill grains; how to make bread in the Ankarsrum; proofing yeast; bran, endosperm, pastry dough; lecithin; rising and triple rise; cleaning the Ankarsrum DLX; shaping and forming: loaf bread, dinner rolls, hamburger buns; types of baking pans; how to use the AnkarsrumDLX blender: flax seed; roller/flaker mill: oats to oatmeal, apple cinnamon oatmeal; proportion of water to grains; cleaning roller/flaker mill; grain and spice mill: grits; cleaning grain and spice mill; baking bread; risen bread, ready to bake; dinner rolls, risen, ready to bake; baked dinner rolls; sliced sandwich bread; types of bread knives; warranty on the DLX, and lifetime warranty on Wonder Mill.
About the Advanced Bread Making DVDs
1 hour and 50 minutes long. Live video demonstrations of making the following: Apple Cinnamon Coconut Bread; Apricot Walnut Bread; Croutons/Herb Bread; Cinnamon Rolls; Tortillas; Overnight Coffee Cake; Reuben Sandwich/French Bread; Garlic Bread sticks; Pizza; How to Convert Conventional Recipes to Freshly Milled Grains; use of Sucanat; Double Chocolate Bread; Shortnin' Bread; Biscuits; Types of Baking Powder; Scones; Clotted Cream; Cream Cheese Icing; Muffins: Orange, Streusel-Topped; Lemon Cake; Granola; Proportions of Various Grains for Various Textures.
More: See other baking-related products.