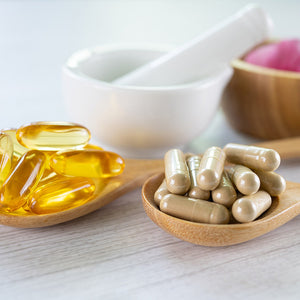 Info: Not Currently Sold in Canada
Relief Factor is a packaged combination of a herbal botanical supplement and a fish oil supplement designed to work together to help support inflammatory response.
Advertised heavily in the United States, the subscription-based pain relief solution is not currently available for sale in Canada.
Product Notes:
Without a natural product license from Health Canada, the availability of Relief Factor here is unlikely to change any time soon, but its ingredients are available in formulas that are currently licensed as natural health products.
Relief Factor contains both an omega 3 supplement, and capsules comprised of a combination of turmeric, icariin (horny goat weed), and resveratrol.
---
Health Canada and the US FDA have yet to evaluate any claims made by the product's manufacturer. 
Relief Factor Ingredients:
Serving Size: 1 packet (containing 2 capsules and 2 softgels)
2 Relief Factor Capsules contain:
Epimedium (Aerial) (Standardized to 20% Icariin) ... 200mg
Turmeric (Rhizome longa L.) Phospholipid (Standardized to 18% Curcuminoids) ... 667mg
Japanese Fleeceflower (Root) (Standardized to 96% Resveratrol) ...  70mg
2 Relief Factor Softgels contain:
Fish Oil ... 1.4g. Provides 900mg of Total Omega-3 Fatty Acid, comprised of:
EPA (Eicosapentaenoic Acid) ... 647mg
DHA (Docosahexaenoic Acid) ... 253mg