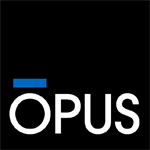 Info: A Choice of Two Drinking Water Purification Systems as Last Stage of the OPUS Whole House Complete Purification Solution
Info: A Choice of Two Drinking Water Purification Systems as Last Stage of the OPUS Whole House Complete Purification Solution
These new drinking water systems have been designed to work in tandem with one of the two main OPUS Whole House Systems which remove the vast majority of chlorine or chloramines from your municipally-treated water, but also sediments and other contaminants down to 5 microns in size. And if you live in a region with fluoridated water, we would also recommend they be accompanied with the OPUS Whole House Fluoride Filtration System, which removes the fluoride.
The Freedom Panamine Special point-of-use systems are to be installed under the kitchen sink, to add additional layers of progressively finer filtration for the water you actually drink or cook with. They include a dedicated designer faucet for that purpose.
Product Notes:
These systems both feature three types of carbon filters for progressively finer filtration of different types of sediments, heavy metals, and contaminants, while still maintaining desired pH (alkalinity) and dissolved minerals, to produce great-tasting mineral-rich water. Both systems have the same three initial filters contained in a unit with three vertical filter housings, providing four stages of filtration, with microfiltration down to 0.5 microns, providing drinking water free of fluoride, heavy metals, chlorine, chloramines, and cysts, with microfiltration to 0.5 microns. The Nano version then adds a fourth filter, to provide nanofiltration all the way down to 0.01 microns.
Included are two five foot lengths of BPA free LLDPE 1/4" tubing, a John Guest shut off valve that connects to the water input on the left side of the system to allow for easy filter changes and filter flushing, and a John Guest quick connect for the supplied brushed nickel ceramic disk designer faucet.
Included Components and Specifications:
1. A triple filter wall mount unit for installation under a sink or in a basement, to allow easy access to the system for future filter changes.
2. A 10" long 1 micron high capacity pleated carbon sediment filter, to filter dirt/rust/sediment 1 microns and larger. (Stage 1)
3. A 10" long 1 micron activated catalytic coconut carbon block two stage filter for chlorine and chloramines, and for any sediment/dirt/rust the first filter may have missed, down to 1 micron. (Stage 2 & 3)
4. A 10" long 0.5 micron microfiltration carbon block two stage filter that filters particulates 0.5 microns and larger, chlorine, mercury, lead, giardia, cryptosporidium, entamoeba and toxoplasma cysts, including filtration of MTBE and VOCs – contaminants few water filtration systems can remove. (Stage 4 and 5)
5. (Only in the Nano version): A 10" long 0.01 micron Nanofiltration removes viruses, bacteria, pathogens, and over 85% of pharmaceutical drugs. Horizontally mounted on top of unit. (Stage 6)
6. Quick connects throughout for all ¼" tubing connections, including on the beautiful brushed nickel ceramic disk designer faucet.
7. A brushed nickel, lead-free ceramic disk designer faucet with normal sink installation components, including a John Guest quick connect screwed onto the end, for quick and easy connection of the blue tubing from the output of the system.
8. Two 5 foot lengths of flexible LLDPE ¼" tubing - one blue, and one red. Red is used to connect to the cold water source and to the John Guest ball valve (shut off valve) installed in the input of the system on the left side. The blue tubing is connected to the output on the right side of the system and to the supplied John Guest quick connect that is screwed onto the bottom of the supplied faucet.

9. A John Guest ball valve: a convenient shut off valve that is installed with a short piece of 1/4" tubing on the left side of the system (water input). This shut off valve makes it easy to turn off the water to the system for filter flushing and filter changes.
10. A filter wrench, to enable easy opening of the filter housings (the three vertical components) that hold the filters.
ANNUAL COST OF OPERATION:
Standard Version:
JUST $140 PER YEAR (plus taxes)
WEEKLY COST OF OPERATION: $2.69
DAILY COST OF OPERATION: $0.38
COST PER GALLON: $0.08; COST PER LITRE: 1.7 CENTS
NANO Version:
$240 PER YEAR (plus taxes)
WEEKLY COST OF OPERATION: $4.62
DAILY COST OF OPERATION: $0.66
COST PER GALLON: $0.13; COST PER LITRE: 2.9 CENTS
Replacement filters can be bought either individually or as part of an Annual Filter Replacement Kit. 
Warnings:
OPUS recommends all water/plumbing products be installed by professionals. Be sure to flush the filters in the proper order before hooking up and using the whole system, as indicated in the Installation Guide.
Unfortunately, due to their size and weight, OPUS water filters and water systems no longer qualify for free shipping; our Shipping Department will follow-up with a quote before proceeding with the order.

Product Options:

Freedom Panamine Special -
$399.99
Freedom Panamine Nano Special -
$499.99